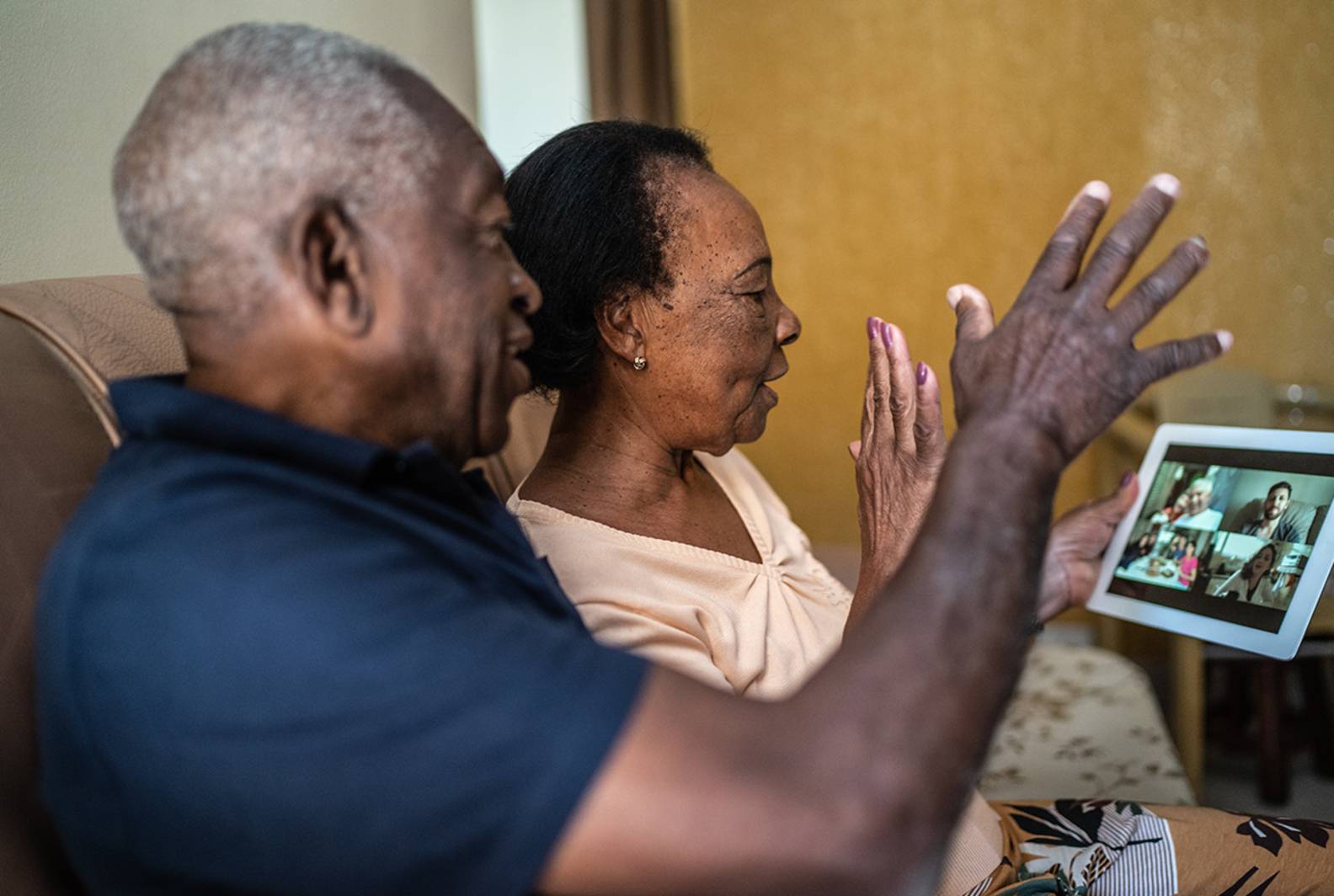 How Life Has Not Stopped, Only Pivoted – The Importance of Socialization for Seniors
Blog
July 15, 2020
The COVID-19 pandemic has taken a toll on all of us. Here at StoneRidge, protecting our residents from contracting the coronavirus is our number one priority. However, there's also a serious threat to their mental, emotional and social wellness. The importance of socialization for seniors can't be underestimated in a time like this. How to combat social isolation for our residents quickly became another of our top concerns. And we're happy to say that life here at StoneRidge hasn't stopped entirely, we've just adapted to these uncertain times while keeping everyone here as safe as possible.
Importance of Socialization for Seniors
The benefits of socializing for seniors go far beyond what many might think. Socializing reduces stress and promotes mental wellness in profound ways. "Social aging," as it's called, keeps older adults' minds active as they age and adds meaningful purpose to their lives. The effects of lack of socialization are directly linked to significant cognitive decline including increased risk of dementia – which is exactly why the importance of social interaction for seniors must not be taken lightly during a time like this.
How StoneRidge is Pivoting
While we put the health and wellness of our residents above all else, daily life here continues to thrive. In addition to increased safety measures, we're still offering plenty of opportunities for social connection.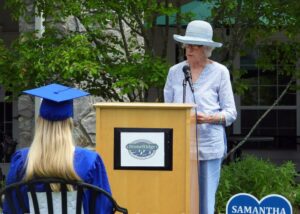 Virtual Events
As much as we wish we could be out and about with friends and family, virtual events are the next best thing to gathering in person. Every week our residents get online to video chat with each other over drinks in our weekly Virtual Happy Hour. It's a great time to check in on friends and neighbors, as well as plan out which virtual events everyone wants to attend the following week. For example, the nearby Mystic Aquarium has been adding a sense of adventure here at StoneRidge with their virtual tours and shows featuring captivating beluga whales, adorable fur seals and lovable penguins.
Intergenerational Projects
One of the most beneficial activities for senior social wellness is connecting with the younger generation in meaningful ways. We've continued our intergenerational activities for seniors here at StoneRidge, partnering with the students of Pine Pointe School. Residents and students chat regularly via Zoom. Residents share their stories and life experiences, while students gain a better understanding of American history in the context of world events. We call it a win-win.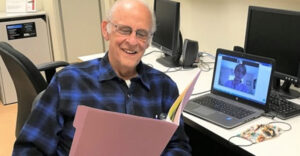 Cinco de Mayo Social Distance Party
This year, Cinco de Mayo landed around the height of the pandemic. All of the stress from social isolation was taking a toll on everyone. After carefully considering how to combat social isolation, we organized a safe and secure socially distanced Cinco de Mayo party for our residents to finally get some much needed relaxation.
Livin COVIDA Loca Video
Tik Tok is Gen Z's favorite new social media app – but that doesn't mean it can't act as a form of social support for older adults too. Our creative residents submitted their best dance videos titled "Livin' COVIDA Loca" to let off some steam and share their energetic personalities with the social media world.
Ice Cream Truck
Our residents are normally enjoying the summer outdoors this time of year. Since festivities are limited now, we brought summer fun to them. We safely delivered cold treats from our favorite local ice cream truck to each of the residents' rooms to help them beat the social isolation blues.
Connect with StoneRidge
If you're struggling with how to combat social isolation during this time, we want to help. Our entire team at StoneRidge understands the importance of socialization for seniors and have worked hard to balance safety with social wellness. If you'd like to learn more or take a virtual tour of our community, don't hesitate to contact us through our website or call us anytime at 860-333-8995.