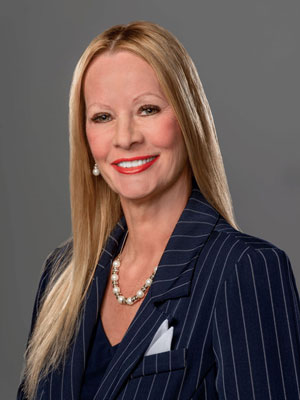 Sharron Empson-Hart
EXECUTIVE DIRECTOR
Born and raised in England and educated in France, Sharron draws upon her financial background and personal real estate experience when it comes to helping families make one of the biggest decisions of their lives. She previously worked as a financial advisor and a bank manager and has purchased and renovated residential and commercial properties in Europe and the United States. Sharron is a Certified International Property Specialist and speaks French, Spanish, Italian, Russian and sign language.
Sharron attended The University of Sheffield in England, where she earned degrees in business and finance. She relocated to the United States more than 23 years ago and now calls Connecticut home. In addition to her background in the financial industry, Sharron is a former police detective and for the past several years served as the executive director for senior living communities in Florida and in New England. Her experience ranges from CCRC, continued care retirement communities, independent living, assisted livings, memory care and skilled care.
In her time outside of the office, Sharron enjoys running, traveling, attending the theatre, and is a French cuisine cooking novice. She is the author of a children's book sold in leading bookstores across England and the United States and is a yoga instructor and reiki master practitioner.
"Don't tell me the sky's the limit when I see footprints on the moon," Sharron says about her approach to business.